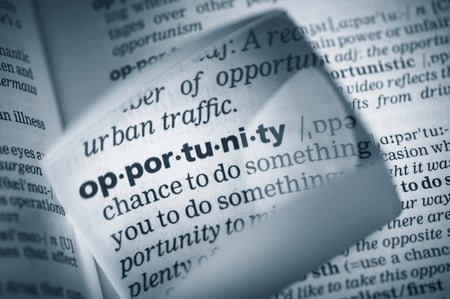 In my past blogs, I have shared the significance of networking and offered tips on how to make influential connections. If the idea of networking still seems a bit intimidating, I encourage you to reframe the idea into being an opportunity maker.
In her highly viewed TED talk, writer Kare Anderson emphasizes the current need to have a collective mindset, where individuals become opportunity-makers for one another. This idea encourages individuals to use their best talents to accomplish things for the greater good, together.
Learn more about what it takes to be an opportunity-maker and watch the TED talk below: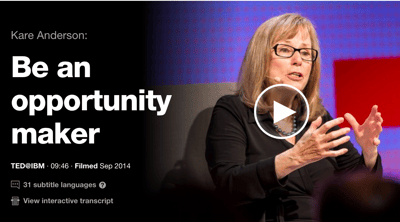 Here is a summary from TED:
"We all want to use our talents to create something meaningful with our lives. But how to get started? (And... what if you're shy?) Writer Kare Anderson shares her own story of chronic shyness, and how she opened up her world by helping other people use their own talents and passions.
---
Love one of our blogs? Feel free to use an excerpt on your own site, newsletter, blog, etc. Just be sure to send us a copy or link, and include the following at the end of the excerpt: "By Mark Jewell, Wall Street Journal best-selling author of Selling Energy: Inspiring Ideas That Get More Projects Approved! This content is excerpted from the Sales Ninja blog, Mark Jewell's daily blog on ideas and inspiration for advancing efficiency. Sign up at SellingEnergy.com."
---
Want our daily content delivered to your inbox? Subscribe to the Sales Ninja blog!
Read more blogs on